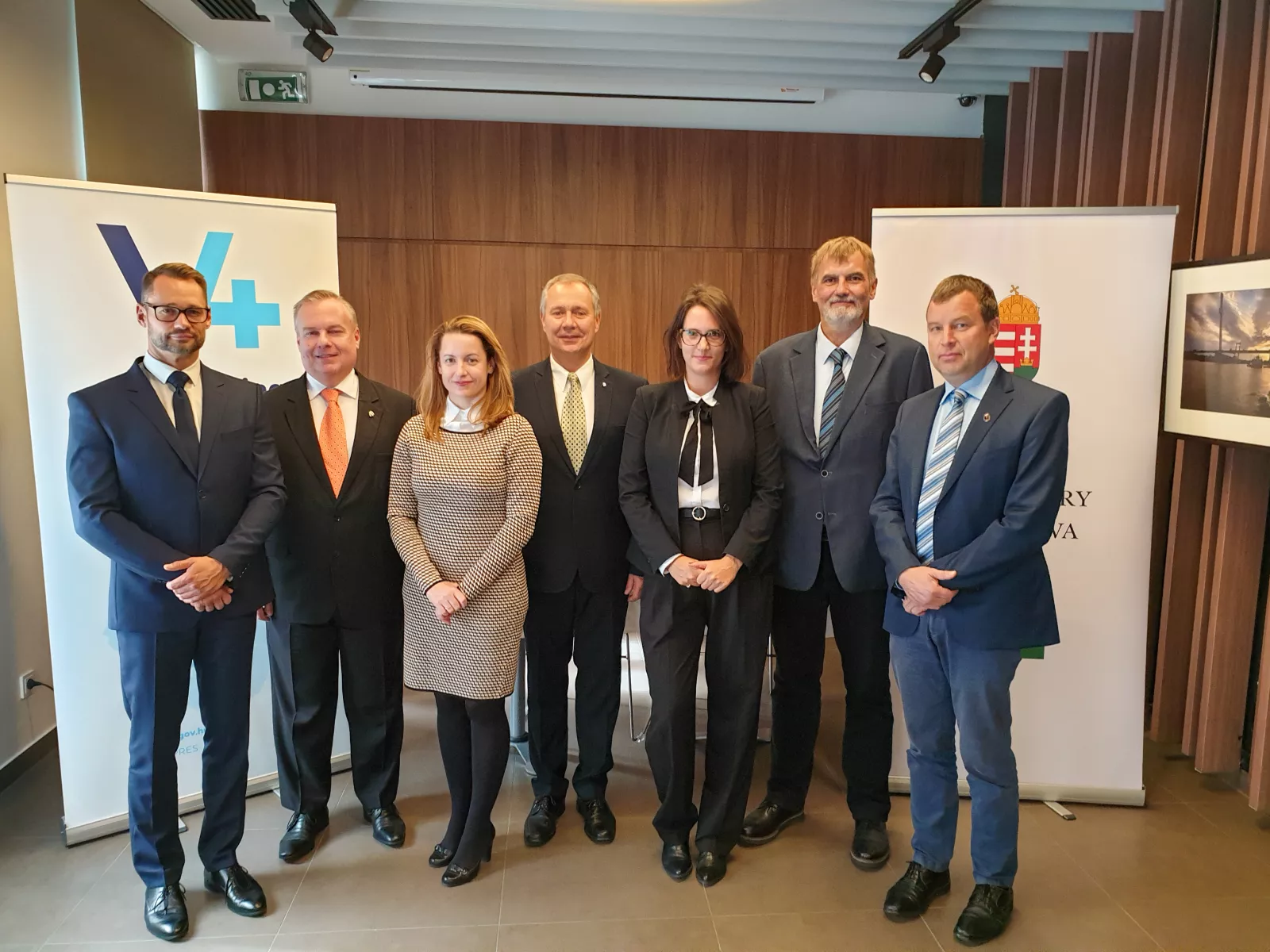 The National Laboratory for Autonomous Systems (ARNL) and the Artificial Intelligence National Laboratory (MILAB), coordinated by SZTAKI, participated in the tour organised by the Ministry of Innovation and Technology between 10 and 13 October, which aimed to present the national laboratory programme and to strengthen research-innovation cooperation between the V4 countries.
In addition to the two national laboratories led by SZTAKI, the Virology National Laboratory; the Human Reproduction National Laboratory; and the Multidisciplinary National Laboratory for Climate Change also participated in the event.
The presentations were held at the Hungarian Embassies in Bratislava and Prague and at the Hungarian Cultural Institute in Warsaw, and the invited speakers were the relevant scientific representatives of the respective countries. All participants considered the initiative a success and expressed the importance of building effective cooperation between the countries of the region. 
Hungary has chaired the V4 cooperation since the beginning of July and has set itself the goal of successfully relaunching Central Europe and, more broadly, the EU as a whole in the fields of economy, science, society and diplomacy. 
From left to right: Dr. Ferenc Jakab, National Laboratory of Virology; Dr. Imre Boncz and Dr. Katalin Botos, National Laboratory of Human Reproduction; Gábor Érdi-Krausz, Artificial Intelligence National Laboratory; Eszter Drevenyák, ITM Strategic Officer; Péter Gáspár, National Laboratory for Autonomous Systems; András Gelencsér, Multidisciplinary National Laboratory of Climate Change.