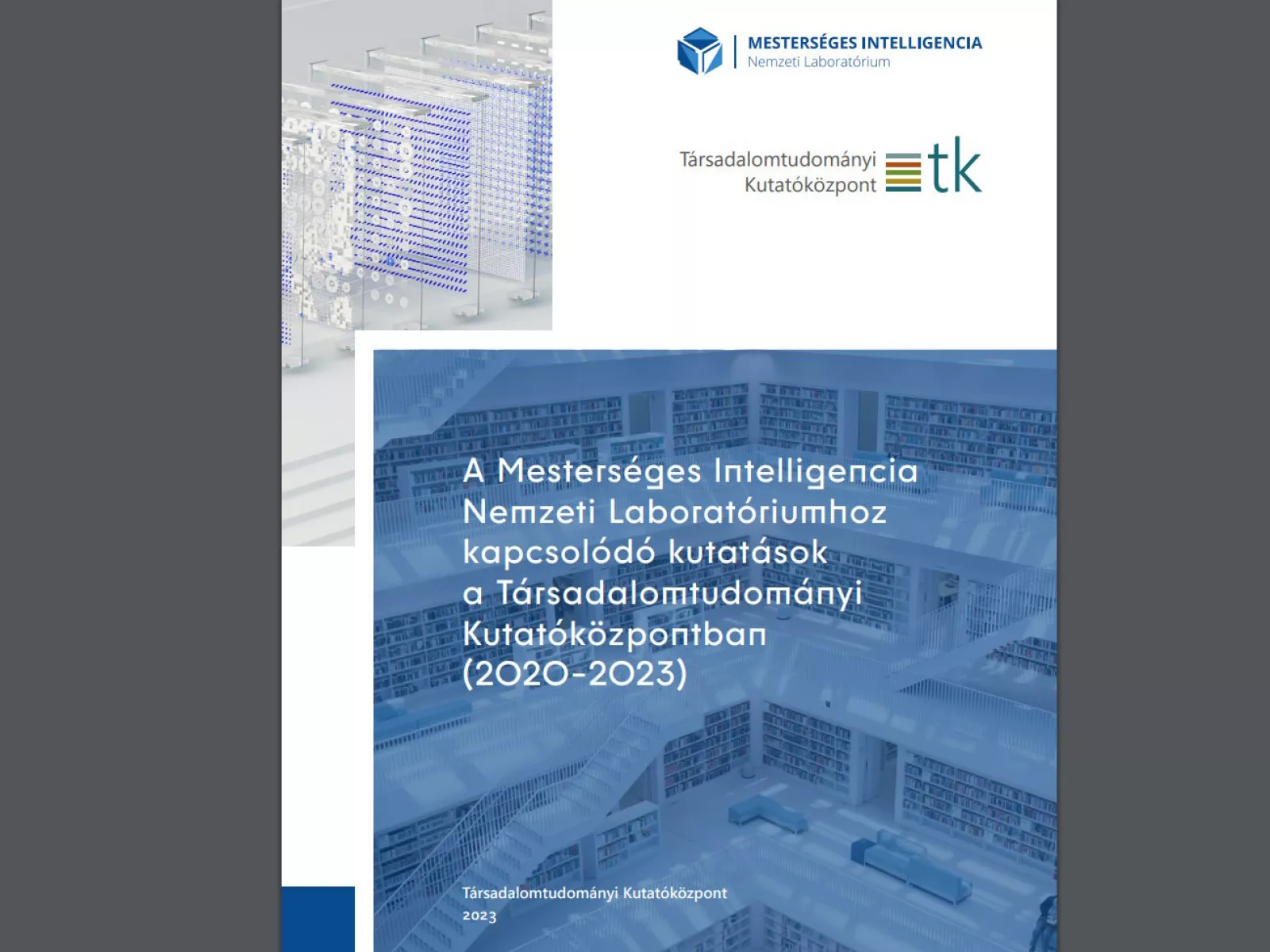 A new publication of the Centre for Social Sciences has been published, presenting the topics and results of research within MILAB for the period 2020-2023.
The volume reflects the diversity of projects within the Centre for Social Sciences, and of AI itself, with research ranging from the legal challenges of the digital age to the application of machine learning techniques in agriculture. In addition to immersing themselves in a wide range of topics, readers of our Yearbook can also view the results of several projects - websites, publications, repositories - online via the embedded links.
The 2020-2023 Yearbook is available digitally by clicking here.