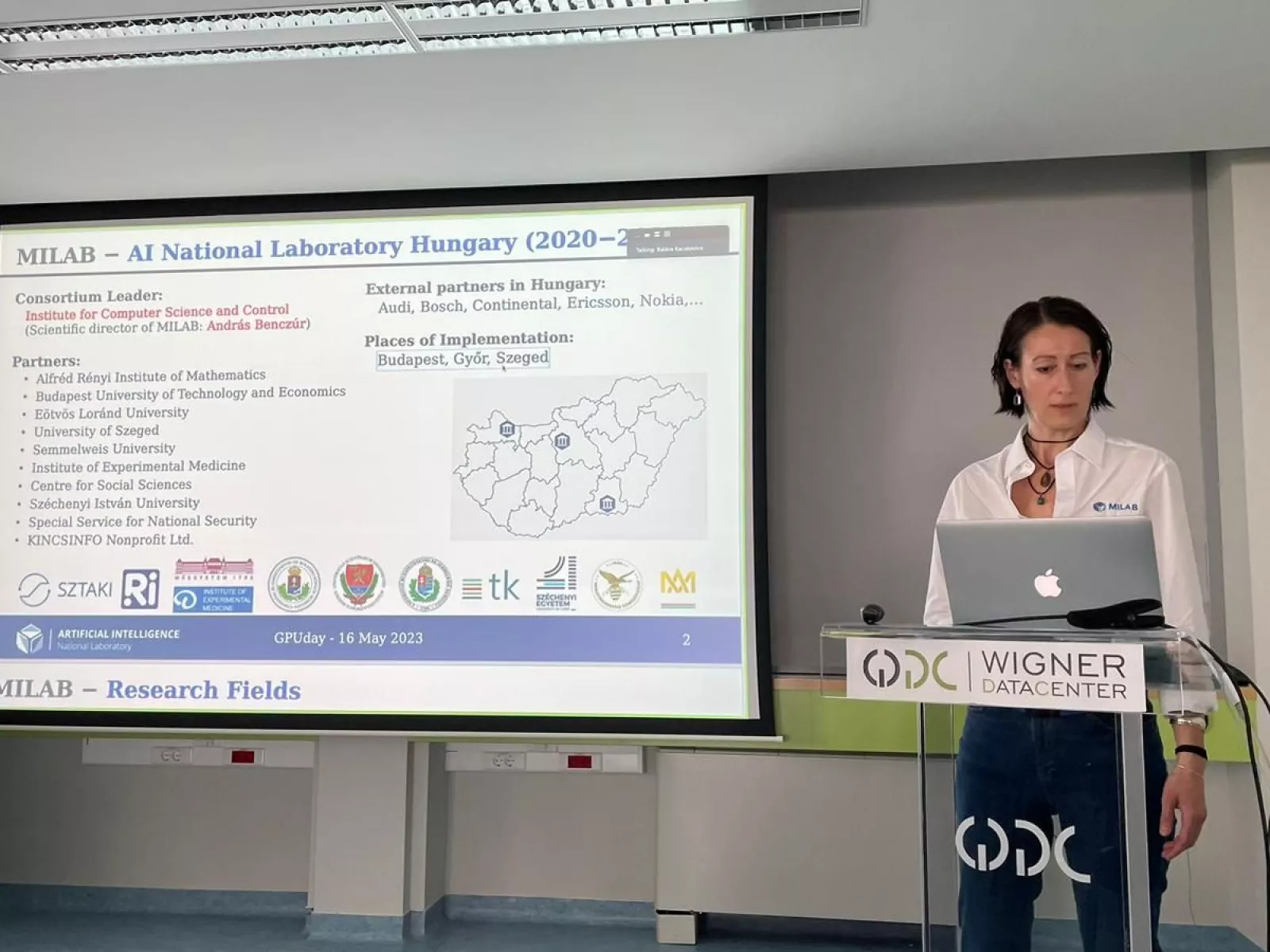 Vera Könyves (researcher at SZTAKI) attended the GPU Day 2023 event, themed "Massive parallel computing for science and industrial applications," held at the Wigner Research Centre for Physics.

She presented the research topics and results of the National Laboratory of Artificial Intelligence. The event was also attended by students from the ELTE TTK on behalf of MILAB.
The presentations from the GPU Day are available here.