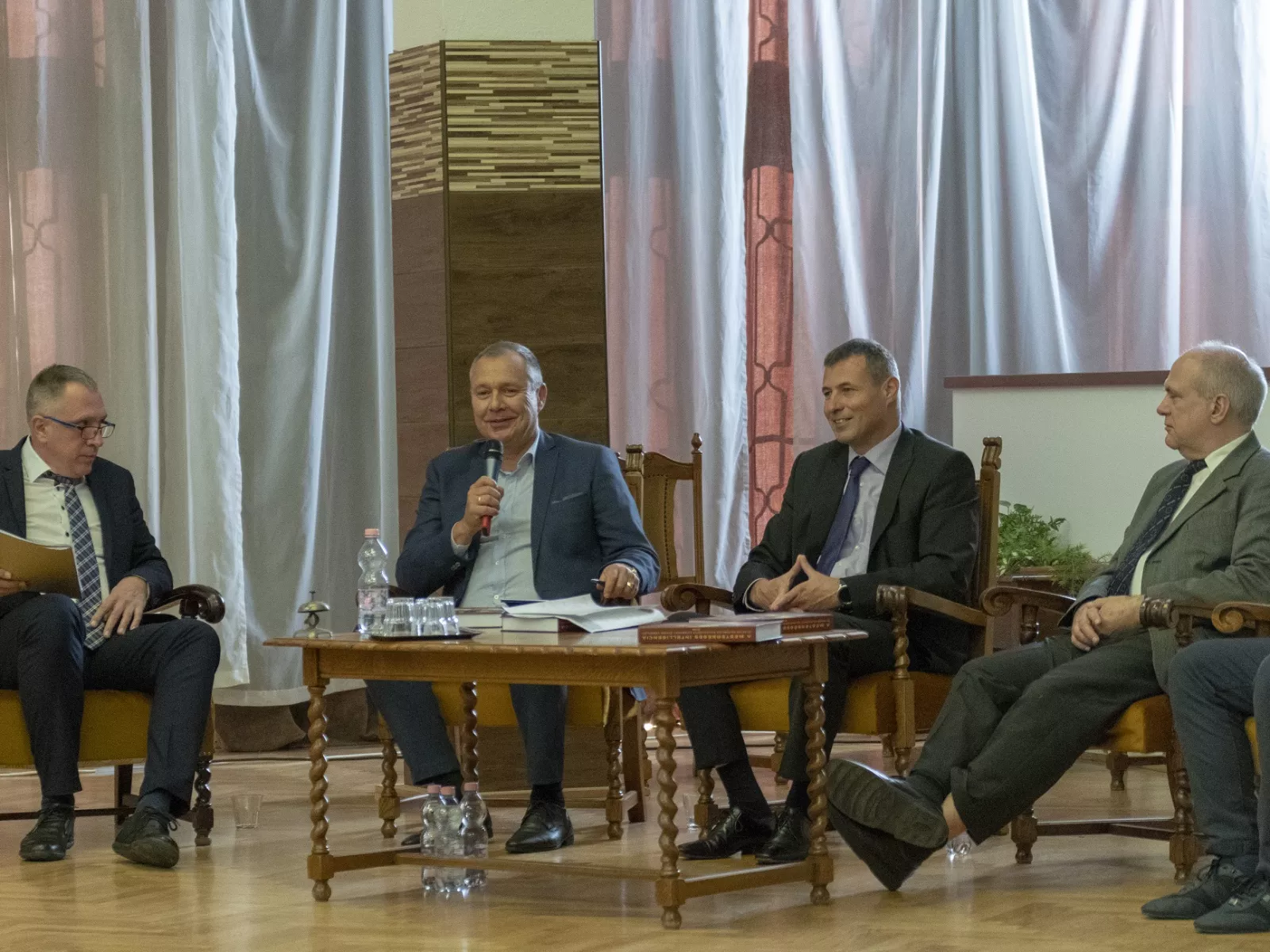 After nearly three years of research and editing, the Centre for Innovation and Research of the Military National Security Service (MNSS) published its book "A Comprehensive Study of the Impact of Artificial Intelligence and Other Disruptive Technologies" in September 2023. To launch the book, the KNBSZ organised a two-day conference on 4-5 October 2023, at the Ludovika National University of Public Service.
Gábor Érdi-Krausz, project coordinator of the Artificial Intelligence National Laboratory (MILAB), led by HUN-REN SZTAKI, and head of the Technology and Security Working Group of the Artificial Intelligence Coalition, was invited as a panelist to the conference.
Artificial Intelligence (AI) is playing an increasingly important role in the field of information technology and data processing. The Military National Security Service conducts both basic and applied research in the application of AI-based technologies. As part of this, in 2021 it launched a large-scale basic research programme involving several universities and a number of researchers, focusing on understanding the technology and its potential, its diffusion and its likely impact.
Photo, from left to right: Dr. Tamás Kenedli, Gábor Érdi-Krausz, Miklós Zorkóczy, Tamás Gyulai