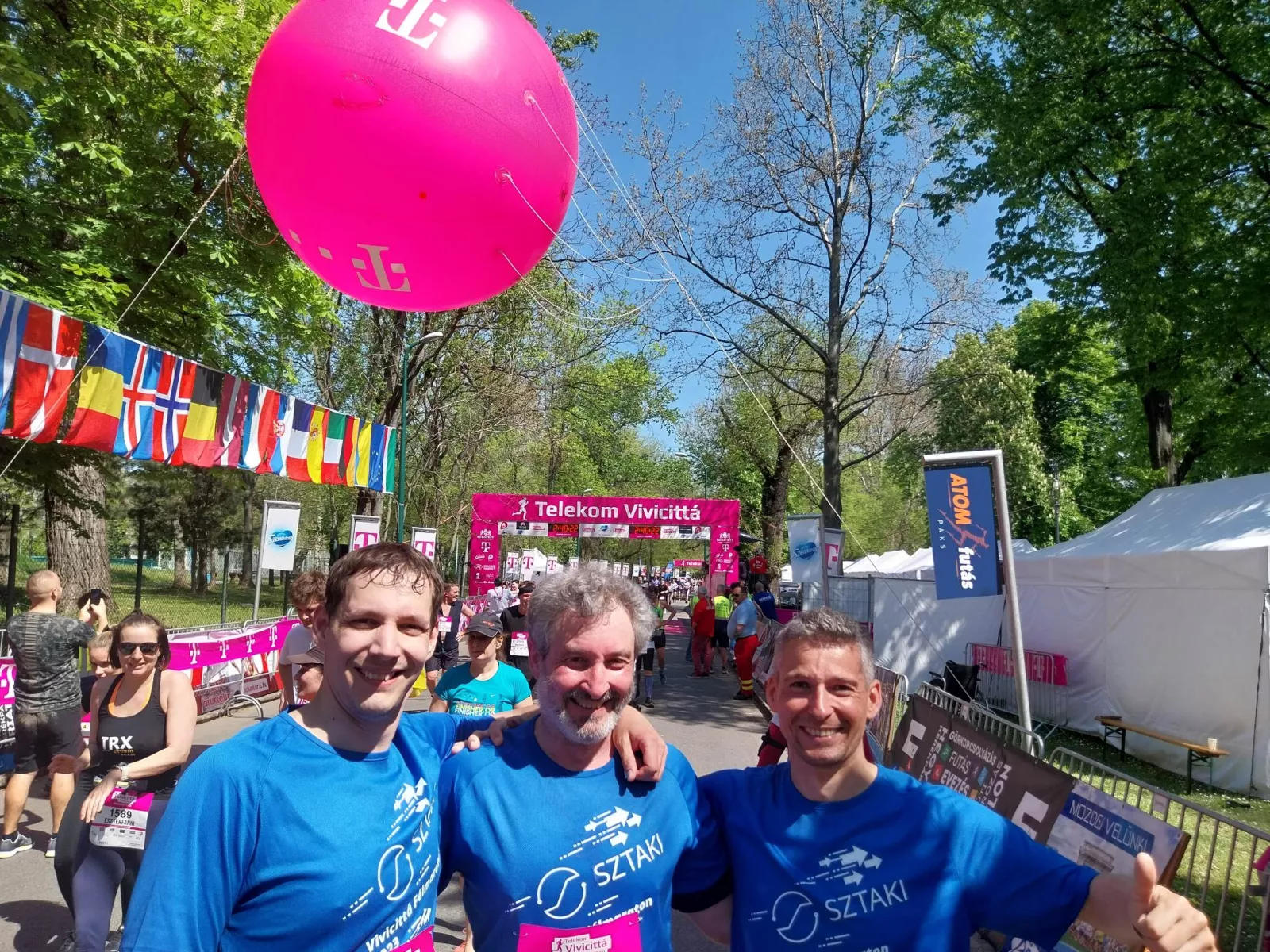 András Benczúr individually completed the 21 km distance, while participating as a member of the SZTAKI running team.
The full half-marathon distance was completed by the following staff members of SZTAKI, which coordinates MILAB:
individually:
András Benczúr, Head of MILAB

Marcell Golarits, SZTAKI

Attila Rátóti, SZTAKI

Péter Smejkál, SZTAKI / EPIC InnoLabs

Béla Takarics, SZTAKI

Zoltán Vén, EPIC InnoLabs
in pairs:
Antal Hiba, SZTAKI

Bálint Vanek, SZTAKI
in a trio:
Ágnes Szűcs, SZTAKI

Bence Pálvölgyi, SZTAKI

Hoang Anh Tuan, SZTAKI
The group nomination of SZTAKI staff was supported by SZTAKI SE. Congratulations to the participants!